If life is a cake, Love is like the cherry on the top, It makes the cake look beautiful But doesn't affect its actual sweetness. We are here to satisfy your taste for sweets with the healthy sweetness of our tasty cakes. Live Fresh Cakes welcomes you to a world filled with joy and sweetness. In February of 2021, we started the bakery with a lot of ideas, innovations, motivations, and knowledge. It is the first time that we have provided a live cake.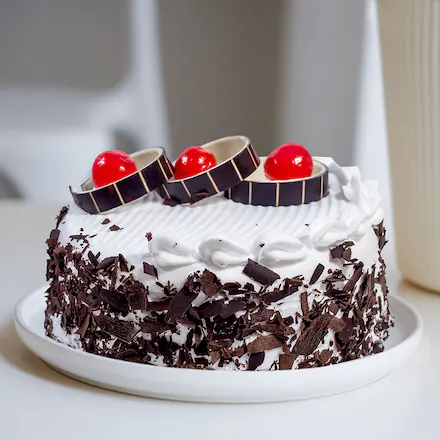 Our goal is to make your celebrations more enjoyable and cost-effective by providing attractive designs and value for money. All of our stakeholders, from customers to suppliers, receive the same value we provide. Any type of cake can be customized and we will make you happy. As a priority, we will do everything we can to make your event memorable. Additionally, we offer a wide variety of desserts including cheesecake, cupcakes, donuts, brownies, chocolate lava cake, cakesicles, and mouse glasses, which are all popular with kids and adults alike. Of the processed food industry in India, the bakery industry is one of the biggest. It holds a special place as a traditional industry.
Our products are all 100% VEGETARIAN, prepared in a modern compact bakery where strict regulations of hygiene and cleanliness are adhered to assure that all patrons enjoy a healthy and safe food preparation experience. Our products have met customer expectations in qualities such as richness, quality, and satisfaction, and we are happy that they have been successful.
India's cake, bread, and biscuit segments can be categorized into three broad categories. Over the past few years, India has experienced an annual growth rate of over 15 percent. Its domestic market and global market both have enormous growth potential. As a company, we follow a pretty simple philosophy – provide an exceptional product with outstanding customer service. Simple as that principle is, it has been put together with years of experience and hard work.
In under 15 minutes, the customer can watch a live cake being made. Today, hygiene is extremely difficult to find, but with us, you don't need to worry about cleanliness as hygiene is our number one priority because we place a strong emphasis on quality. It is our goal to provide the customer with fresh products that are of top quality and hygienic. A clean environment is important to us in the bakery. With our qualified professional chefs, we serve the most delicious premium quality with the finest of culinary verities.
As almost 90% of our cake orders are customized according to the customer's request/demand, we're pleased to announce that we've met that goal 100% and have not denied a single order. Throughout the shop, you can find celebration cakes for every budget, taste, occasion, and dietary restriction. We provide catering services for a wide range of celebrations, such as birthdays, weddings, anniversaries, graduations, baby showers, stag, and hen parties. Moreover, Our Cake shop only uses the finest, freshest ingredients to ensure each cake is made to the highest standard, as well as producing egg-free, vegan cakes, icing, chocolate, and Freshcream cakes. Customers come back over and over again. 
Why wait? Order your taste now and make your day more memorable.